Summary
The Coronavirus pandemic has infected over 400K people while killing more than 18K lives.
Aside from the medical devastation, the Coronavirus is exerting heavy pressure on the global economy.
Amid the worldwide quarantine, many companies shut down their operation.
Coronavirus will plateau by the end of April. And it should be gone by the end of August. However, it can come back again in milder form like the flu.
Through its subsidiaries, BioSig is advancing a highly promising antiviral against Coronavirus. As such, this investment can help you make a lot of money in the near term.

Bull markets are born on pessimism, grown on skepticism, mature on optimism and die on euphoria. - Sir John Templeton
Author's Note: This article was published inside IBI on March 26, 2020 at 2:16 am ET.
You're now several weeks into the 2019 Corona bear market. And, most of your stocks substantially declined. You've lived through the day with the Dow dropping nearly 13%. That's the worst drop since 1987. As fast as this bear market knocks you off your feet, it also rebounds most vigorously. In other words, your stocks have been rallying robustly for two consecutive days. Specifically, the DOW is recovering to trade over 21,200 points today.
As you can see, the best opportunity to purchase stocks is during a bear market. If you bought
BioSig Technologies
(NASDAQ:
BSGM
) when I made my recommendation, you'd already enjoyed over 25% profits. Don't worry. The best is yet to come! BioSig is undergoing ground-breaking development. That is to say, it recently acquired a drug that can cure Coronavirus. In this article, I'll present a fundamental analysis of BioSig and provide my updated expectations on this intriguing grower.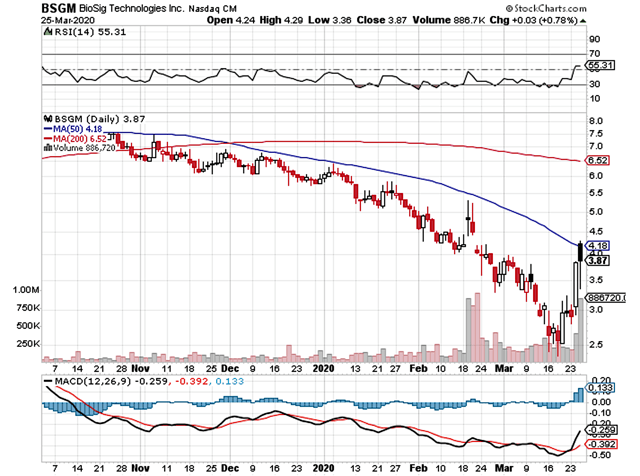 Figure 1: BioSig chart (Source: StockCharts)
About The Company
As usual, I'll present a brief corporate overview for new investors. If you are familiar with the company, you should skip to the subsequent section. Headquartered in Westport, Connecticut,
BioSig
is engaged in the innovation and commercialization of premier technology to serve the unmet needs in the electrophysiology market. Through its subsidiary, the company also innovates promising medicine to treat Coronavirus.
NeuroClear Subsidiary
In bioscience investing, it's essential that you look for any hidden asset in the company. Asides from PURE EP, I realized that BioSig has a majority-owned subsidiary dubbed NeuroClear. In my view, NeuroClear is a hidden gem. When you take into account NeuroClear, BioSig should be worth far more than its current valuation. That being said, let's check into NeuroClear's recent development.
On March 25, BioSig
announced
that NeuroClear acquired the rights to Vicromax. It's a molecule that can potentially cure Coronavirus (i.e. COVID-19).
As you know, Coronavirus is a serious world health threat. The
Situation Report
from the World Health Organization (i.e., W.H.O.) is jaw-dropping. Altogether, the Coronavirus pandemic has infected 414,179 people while killing 18,440 lives. Adding further injury to the insult, the statistics are rising.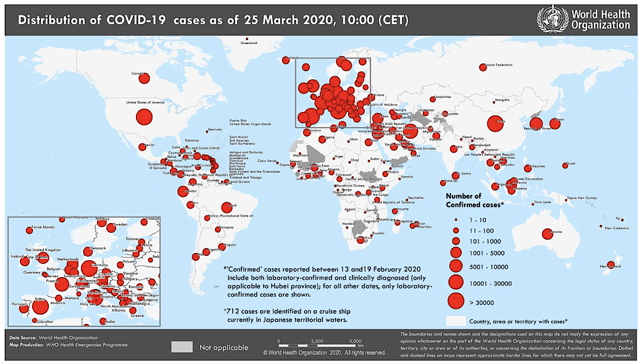 Figure 3: Situation report (Source: WHO)
In addition to the death tolls, Coronavirus puts a strain on the global economy. For instance, many countries have implemented quarantine. As a result, businesses are being closed down across the globe.
In this background, firms that can deliver solutions to Coronavirus positioned themselves to reap huge profits. Now you may say, Dr. Tran, what happens if Coronavirus is gone?
In one scenario, I believe that Coronavirus will be completely gone by the end of August. However, if it behaves similar to the influenza virus (i.e., the seasonal flu), it'll come back every Winter. Keep in mind, if that will occur, the subsequent Coronavirus season won't be as deadly.
In other words, the mortality rate for future Coronavirus will be much lower than 2%. It's a figure that I calculated from the W.H.O. data. For years, I've been following outbreaks like Ebola. And I run these numbers to feed my intellectual curiosity.
With a benign Coronavirus in the future, business operations will resume as normal. You may say, why are you so optimistic, Dr. Tran?
For once, you'll have future vaccines. Additionally, you're going to see more antivirals approved. My best estimate is either in the coming months or early next year. Even with vaccines, there is still a strong demand for antiviral against Coronavirus. That's how we tackle the flu: vaccines for prevention and antivirals for active infection.
When looking at this landscape, it's strategic that BioSigs is advancing the antiviral Vicromax.
Vicromax To The Rescue
As an oral medicine, Vicromax has broad-spectrum antiviral activities against COVID-19. And it can be prescribed either alone or in combinations with other drugs. In my view, this is an excellent drug for Coronavirus.
As follows, the data for Vicromax speaks volumes. In other words, the efficacy of Vicromax is demonstrated in both cell cultures, laboratory testing, and early trials. Precisely, there was a 90% viral reduction when Vicromax was added to an assay of SARS-CO-2 coronavirus (i.e., COVID-19).
Riding robust Phase 1 and 2 results, BioSig will advance Vicromax in Phase 3 human trial. That pivotal data will be used for FDA approval. Given the dire situation with Coronavirus, I expect this development to go much faster than normal drug development. As he framed the recent development in the most poignant terms, the President and CEO (Kenneth Londoner)
enthused
,
Stopping the COVID-19 pandemic and preventing similar viral threats in the future must be the number-one priority of all of us in the healthcare community. This very promising antiviral is the result of tireless efforts by an accomplished group of pharmaceutical industry veterans, and we are doing everything in our power to ensure it gets tested and brought to market as soon as possible.
ViralClear Pharmaceuticals
To expedite Vicromax development, BioSig formed another subsidiary under NeuroClear coined ViralClear Pharmaceuticals. As such, BioSig appointed Nick Spring as CEO and Steve King and COO for ViralClear.
Mr. Spring is a veteran in the biopharma business. Spring started his career with Merck & Co (
MRK
). There, he led the team that launched Gardasil into a billion-dollar drug. Additionally, Spring helped build Ivermectin into a blockbuster franchise. He also serves as CEO of other successful start-ups. Wrapped many experiences under his belt, Spring enriches ViralClear with strong leadership to ensure Vicromax success.
As you can see, Kenneth Londoner picks top leadership. Hence, he also chose Steve King. Asides from his work at Janssen Pharmaceuticals and Catalent, King also served as the SVP at Pharmaceutics International. Taken together, my intuition tells me that Spring and King will deliver exceptional results for patients and shareholders.
Insider Purchases
Do you remember when I said that stellar management is highly adaptable to the market? Well, this is a prime example of a prudent management that increases the depths of its pipeline through in-licensing. As you can see, the leadership is just as important, if not more important than a pipeline's assets. With Londoner leading the ship, you can bet that he'll bring the company to the land of blockbusters.
Here is more proof in the pudding of this management. If you look at the figure below, you'll see that Londoner and his team have been buying the stocks en masses. When this occurs, that usually foretells significant fundamentals improvement.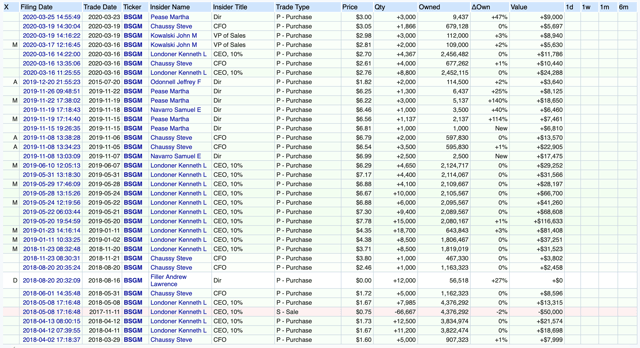 Figure 4: Insider Transactions (Source: OpenInsider)
Potential Risks
Since investment research is an imperfect science, there are always risks associated with an investment regardless of its strength. At this point in its growth cycle, the most pertinent concern for BioSig is whether the company can ramp up PURE EP sales in the coming years. Though PURE EP is an excellent device, there is no guarantee that it'll be a big hit in commercialization. Unforeseen factors can deter launch success. Sometimes, it can take several years for a company to fully unlock the value of its technology.
There is also no guarantee that Vicromax will succeed in a clinical trial. Moreover, Coronavirus might be completely gone forever. Furthermore, there is a small chance that BioSig can run into the potential cash flow constraint.
Conclusion
In all, I maintain my strong buy recommendation on BioSig Technology with the five out of five stars rating. On a two year horizon, I expect the $12.26 PT to be reached. I also graded the stock with a low investment risk score. And I ascribed the 70% investment profitability. Simply put, you're going to make money on BioSig, provided that you hold it until the next bull market cycle.
From the trading paradigm, my gut feelings (i.e., intuition) tells me that the market will continue to reward BioSig. After all, the news regarding Vicromax is extremely positive. That aside, we might have already reached the "point of maximum pessimism." Therefore, fundamentally strong stocks like BioSig will continue to climb.
Harnessing the power of PURE EP, BioSig is making history in the cardiac electrophysiology space. Despite the robust rebound, the stock is substantially undervalued. It's still trading far below its true worth. As the commercialization of PURE EP ramps up, more value will be unlocked in the future. Additionally, BioSig added tremendous value with theViral ClearPharmaceutical launch. By advancing the answer for Coronavirus, Vicromax can save countless lives. And, Vicromax will boost BioSig stocks to trade higher in the near future.
As usual, the choice to buy, sell, or hold any stock is ultimately yours to make. In my view, you should pick up BioSig if you haven't done so. Remember to do so in a stepwise fashion. In other words, buy your shares in small chunks rather than going all-in.
Last but not least, I'll continue to walk with you during this special time. Months from now, you'll look back and be glad that you purchased BioSig as well as other IBI stocks.
Disclosure:
I/we have no positions in any stocks mentioned, and no plans to initiate any positions within the next 72 hours.
Business relationship disclosure: Due to my medical and market expertise, companies and third parties like GuidePoint Advisors hired me as a paid consultant. Though being in the industry gives me expert insight on the forefront, my views may not be completely objective. On March 12th, 2020, I established a paid consulting relationship with BioSig.
Additional disclosure:
As a medical doctor/market expert, I'm not a registered investment advisor. Despite that I strive to provide the most accurate information, I neither guarantee the accuracy nor timeliness. Past performance does NOT guarantee future results. I reserve the right to make any investment decision for myself and my affiliates pertaining to any security without notification except where it is required by law. I am also NOT responsible for the actions of my affiliates. The thesis that I presented may change anytime due to the changing nature of information itself. Investment in stocks and options can result in a loss of capital. The information presented should NOT be construed as a recommendation to buy or sell any form of security. My articles are best utilized as educational and informational materials to assist investors in your own due diligence process. That said, you are expected to perform your own due diligence and take responsibility for your actions. You should also consult with your own financial advisor for specific guidance, as financial circumstances are individualized.