Summary
After several years of building its growth infrastructure, Avalon GloboCare is now embarking on the most aggressive growth phase.
The company recently formed a strategic partnership with the University of Pittsburgh to advance its stellar CAR-Ts.
Leveraging growth by prudent acquisition, Avalon acquired the largest cell therapy company in Northern China, SenlangBio.
Avalon has a deep pipeline of CAR-Ts that are poised to transform the cancer therapeutic landscapes in the U.S.A, China, and worldwide.
As Avalon is solidifying its position as the Global Powerhouse Innovator of Cellular Therapy, the opportunity for investors is tremendous.

Such a study indicates that the greatest investment reward comes to those who by good luck or good sense find the occasional company that over the years can grow in sales and profits far more than industry as a whole. It further shows that when we believe we have found such a company we had better stick with it for a long period of time. - Phillip Fischer (Warren Buffett's mentor)
In biotech investing, make sure you pay attention to the company's growth cycle. In the first few years, a company usually commenced in the so-called 1.0 phase. At this point, management laid down the foundations for future growth. After that initial start, the company would embark on a robust growth cycle, i.e., the 2.0 phase. Here, you'll reap outsized gains for your investment. After all, the growth infrastructure is already built. And, the tree is ready to bear fruit.
That being said, I'd like to revisit a company entering a leaping growth phase, Avalon Globocare (NASDAQ:AVCO). In the past few years, Avalon's management worked diligently to put various puzzle pieces together for solidifying the company's position as the Global Powerhouse Innovator of Cellular Therapy. Amid strong fundamental advancements, there is still a significant mismatch between the company's intrinsic value and its market valuation. In the middle of this difficulty is a lucrative opportunity the long-term-oriented growth investors. In this research, I'll feature a fundamental analysis of Avalon 2.0 and provide my expectation of this premier growth bio.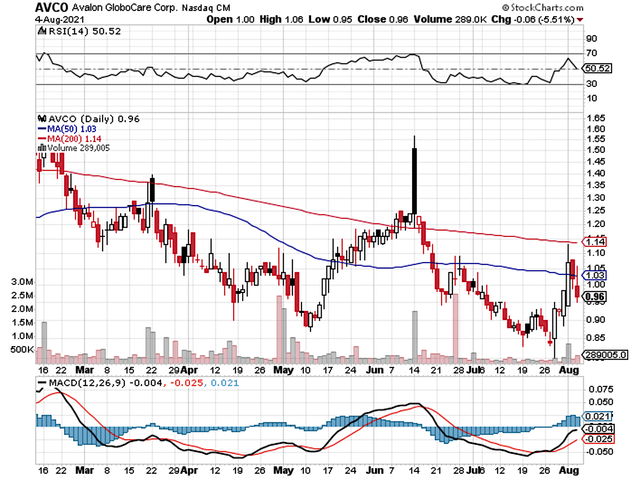 Figure 1: Avalon chart (Source: StockCharts)
About the company
As usual, I'll deliver a brief corporate overview for new investors. If you are familiar with the firm, I suggest that you skip to the subsequent section. Founded in 2016, Avalon GloboCare quickly transitioned into a clinical-stage biotechnology company in just a few years. Striving to deliver unmet needs for patients worldwide, Avalon is focused on the development and commercialization of innovative and transformative cellular therapies and technologies.
Riding on the wing of its ingenious founders (Dr. David Jin and Chairman Daniel Lu), Avalon is delivering a pipeline of great depths. As shown below, the company is advancing the next-generation CAR-Ts such as AVA-001 and AVA-011. There's also the AVA-Trap hemofiltration, Covid-19 mucosal vaccine, and allogeneic MSCs.

Figure 2: Diagnostic and therapeutic pipeline (Source: Avalon)
Capturing Two Dominant Markets
Aside from its headquarter in Freehold, New Jersey, Avalon has operations in the two most lucrative biotech markets: the U.S.A. and the land of the Giant Dragons, i.e., China. As you know, the U.S. is historically the most dominant biotech market. Nevertheless, there has been tremendous development in China in the past decades.
To cater to the highly educated and vastly affluent population, many notable biotech companies are emerging in China. What's beautiful about this development is that these companies are forming strategic partnerships with other U.S. companies and reputable institutions. As a supporter of innovation, it's great to see increasing collaboration in the honorable goal of serving global citizens of the world.

Figure 3: Corporate headquarter (Source: Avalon)
Robust Vertical Integration
Shifting gears, I'd like to share with you a crucial aspect of Avalon's upcoming growth. Specifically, Avalon is an intriguing investing story because of its seamless integration of the upstream, midstream, and downstream. As you can see, it takes foresight and a grand vision to launch these projects. In my view, the aforesaid integration will become much more prominent as the company leaps in its growth going forward.
In other words, Avalon's seamless integration is like the laying of bricks as foundations to the company's future success. For instance, the upstream integration would blossom into safer and improved therapeutic options for patients. Let say when the next-generation multi-targeted RNA-based Flash-CAR is developed to maturity, you can bet that it'll be the answer to many resistant and deadly cancers.
Now, you should not take my words for it. Instead, I encourage you to talk to patients who took the first-generation CAR-T to learn about its therapeutic prowess. Simply put, CAR-T is one of the most powerful and efficacious treatments for deadly cancer. It delivers hope in seemingly hopeless situations. And here, you have Avalon's CAR-Ts, which are far more powerful than any molecules that I've studied. As such, you can expect Avalon to make history in the oncology landscape by the delivery of their most advanced CAR-Ts known to men.

Figure 4: Seamless vertical integration (Source: Avalon)
Massive In-House Manufacturing Process
Asides from the multi-stream integration, you should focus on the company's manufacturing process. After all, it foretells whether the firm can quickly ramp up research and development as well as production to capture promising opportunities. On this front, Avalon built a large-scale in-house manufacturing engine. Accordingly, the company owns a 1600m2 GMP facility. That supports five autologous CAR-T production lines with an estimated annual output of 5K unit doses. Moreover, it can deliver two universal CAR-T production lines for another 10K unit doses annually.
Most importantly, the wholly-owned manufacturing facility fosters research and production capabilities for lentivirus, plasmids, T-cell cultures, testing, and clinical studies. This might not mean much to you. Nevertheless, as Avalon ramps up its growth, having the proper manufacturing capacity will translate into top-notch quality and powerful production.

Figure 5: World-class manufacturing capability (Source: Avalon)
Strategic Partnership
Riding the wisdom and ingenious mind of its management, Avalon is able to form many strategic partnerships. For instance, the company inked its deal with GE Healthcare back in 2019. That aside, other notable collaborations, including MIT, BOKU, and the University of Pittsburgh Medical Center.
Interestingly, I believe that the UPMC partnership is crucial to Avalon's CAR-T success. Here, the company harnesses the elite expertise and therapeutic innovation power of Dr. Yen-Michael S. Hsu, M.D., Ph.D., who is the director of the Immunologic Monitoring and Cellular Products Laboratory at UPMC Hillman. With this esteemed relationship, Avalon is poised to advance stellar CAR-Ts to the market, i.e., FLASH-CAR/off-the-shelf CAR-Ts.
Unlike conventional CAR-Ts that require a 2-weeks delivery, FASH-CAR is the next-generation off-the-shelf CAR-T that can be given to patients within one to two days! Remarkably, Avalon's CAR-T does not utilize a viral vector. Instead, Avalon galvanized the therapeutic virtuoso of mRNA, which is much safer and more efficacious.
Having multiple-targets hitting capability, Avalon's CAR-T can simultaneously subdue several cancer targets to boost therapeutic efficacy. In terms of clinical progress, this CAR-T is set to hit the clinic in human trials for relapsed/refractory B-cell lymphoblastic leukemia and non-Hodgkin lymphoma in mid-2022.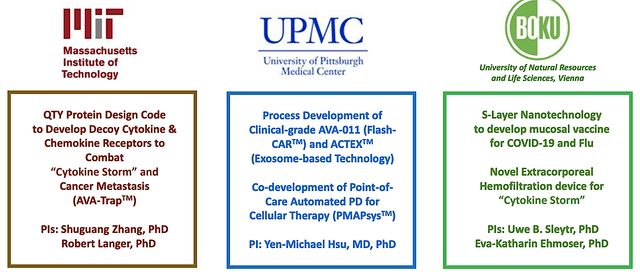 Figure 6: Strategic partnerships (Source: Avalon)
Powerful SenlangBio Acquisition
Now, I'm most excited about the SenLangBio acquisition because it solidifies Avalon's most dominant position in Northern China. As you can see, Senlangbio is the largest cell therapy company in Northern China. When you look at the big picture, capturing a leading position in a vast market speaks volumes to the quality of this acquisition and the management. That is to say, Avalon is going after a huge target with quality that is second to none.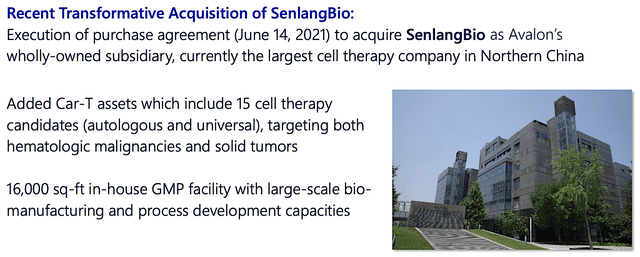 Figure 7: SenlangBio acquisition (Source: Avalon)
Of note, there are two strategies toward growth. One is to grow organically. The other is to grow by merger and acquisition (M&A). In my experience, companies that grow by M&A tend to deliver outsized gain for shareholders. After all, the growth rate is extremely aggressive. As such, it's highly strategic for Avalon to grow by both organic expansion as well as M&A. That way, Avalon can capture the fruits that SenlangBio has built for many years. Hence, this strategy is much more sophisticated and prudent.
Though growing by M&A is prudent, it can be difficult to secure a favorable M&A deal. That is to say, it takes great management to close such a deal. On that note, Avalon's management did a phenomenal job in acquiring SenlangBio. Specifically, the company is buying out SenlangBio by leveraging on a 100% stocks transaction. That way, the deal doesn't exert any cash-flow constraint on Avalon's balance sheet. Interestingly, Avalon managed to secure $30M of investment from an institutional investor for 13.5% of this deal. If you think about it, Avalon is getting another company without having to use its cash while adding $30M to its cash flow.
From the therapeutic development viewpoint, the SenlangBio acquisition boosts up Avalon's midstream integration. In other words, it'll expedite manufacturing time while reducing costs. Concurrently, it deepens Avalon's pipeline with 15 new cell therapy products for 9 indications. Additionally, the buyout provides Avalon a network of 13 partnering hospitals.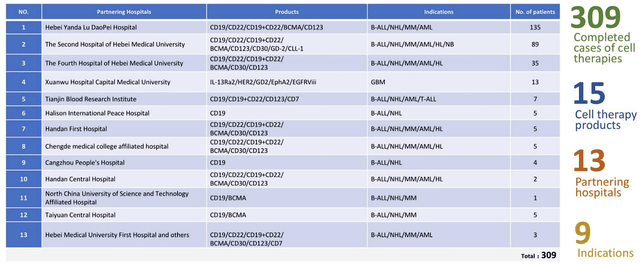 Figure 8: Deepening portfolio (Source: Avalon)
In the coming years, you can anticipate that this M&A will transform into highly fruitful cancer therapeutic development while enabling Avalon to capture both Eastern and Western markets. Ultimately, that is most likely to translate into multiple-fold profits for your investments.
Potential Risks
Since investment research is an imperfect science, there are always risks associated with your stocks regardless of their fundamental strength. At this point in its growth cycle, the main concern is if the SenlangBio acquisition will be consummated. Despite the high chances of a successful acquisition, there are still concerns that it won't close. Moreover, there is a small chance that the various CAR-Ts and developing molecules won't generate positive clinical outcomes. As an aggressive grower, Avalon might grow too rapidly and thereby runs into a potential cash flow constraint.
Conclusion
In all, I maintain my strong buy recommendation on Avalon Globocare with a five out of five stars rating. On the two to three years horizon, I expect the new $15.0 price target to be reached. I also ascribed the 70% "investment profitability score" on this stock. And, I graded Avalon with low risk. In a nutshell, you have a strongly favorable chance of making money on Avalon, provided that you hold your shares for the long term.
From the trading view, my intuition tells me that Avalon will rally in the coming months as the SenlangBio to consummate. The momentum is building in this company.
| | | |
| --- | --- | --- |
| Dr. Tran BioSci's M7 Criteria | Stars Rating (Max 5 stars) | Rationale |
| Medicine and technology | 5/5 | FLASH-CAR, off-the-shelf, CAR-Ts, AVA-001, AVA-101, QTY Code Proteins, and various SenlangBio CAR-Ts, CAR-γδT, armored tumor-infiltrating lymphocytes, etc. |
| Market | 5/5 | $20.3B global CAR-T market |
| Money | 5/5 | $20M credit facility from Chairman Lu and $30M of investment from an institutional biotech investor. With its modest cash burn rate, Avalon is in great financial condition. |
| Management | 5/5 | Stellar |
| Maturity | 5/5 | Smooth transition from 1.0 to 2.0 growth phase |
| Must-know catalysts | 5/5 | Upcoming SenlangBio acquisition consummation |
| Money making | 5/5 | Long-term investment |
| Overall rating | 5/5 | |
Figure 9: M7 Criteria (Source: pioneered by Dr. Tran with inputs for advancement from IBI colleagues)
As Avalon is now in the 2.0 phase, the company is poised to expand rapidly. The SenlangBio acquisition is a testament to Avalon's management's strength and strong business fundamentals. In other words, the management has the keen insight and the grand vision to capture both the U.S. and China markets through SenglanBio. Even cutting into a small piece of that pie will garner a fortune for you as a shareholder. In the coming years, I strongly believe that various CAR-Ts like AVA-001, AVA-101, and the massive number of other CAR-Ts from SenlangBio will deliver phenomenal clinical results. Ultimately, Avalon will reward shareholders as well as deliver hopes to countless patients worldwide.
As usual, I'd like to remind investors that the choice to buy, sell, or hold is always yours to make. In my view, you should accumulate Avalon's shares now as this company is set to grow into a giant oak tree of the future.
Disclosure: I/we have no stock, option or similar derivative position in any of the companies mentioned, and no plans to initiate any such positions within the next 72 hours.
Business relationship disclosure: Due to my medical and market expertise, companies and third parties like GuidePoint Advisors hired me as a paid consultant. Though being in the industry gives me expert insight on the forefront, my views may not be completely objective. On October 4th, 2019, I established a paid consulting relationship with Avalon. In August 2020, I finished my consulting work with Avalon. In August 2021, I re-engaged my consulting relationship with Avalon. See complete disclosure and disclaimer http://www.drtranbiosci.com/p/dr-trans-complete-disclaimer-and.html
Additional disclosure: As a medical doctor/market expert, I'm not a registered investment advisor. Despite that I strive to provide the most accurate information, I neither guarantee the accuracy nor timeliness. Past performance does NOT guarantee future results. I reserve the right to make any investment decision for myself and my affiliates pertaining to any security without notification except where it is required by law. I'm also NOT responsible for the action of my affiliates. The thesis that I presented may change anytime due to the changing nature of information itself. Investing in stocks and options can result in a loss of capital. The information presented should NOT be construed as recommendations to buy or sell any form of security. My articles are best utilized as educational and informational materials to assist investors in your own due diligence process. That said, you are expected to perform your own due diligence and take responsibility for your action. You should also consult with your own financial advisor for specific guidance, as financial circumstances are individualized. That aside, I'm not giving you professional medical advice. Before embarking on any health-changing behavior, make sure you consult with your own doctor.