Summary
Amid the bear market, many fundamentally sound companies are trading far below their intrinsic value.
As I ramped up my research efforts during this special time, I want to share with you the latest developments centering Avalon GloboCare.
This year, Avalon substantially boosted its fundamentals with various ongoing developments.
Back in April, the company deepened its moat through the expansions of its intellectual properties with the filing of 16 new patents.
Aside from a potential CAR-NK development, Avalon joined forces with the TOP global institution (Lu Daopei Hematology Institute) to develop companion diagnostics for its premier cellular therapies.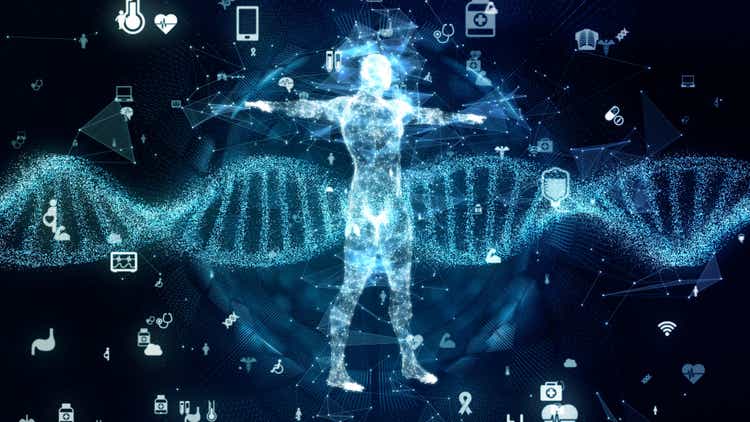 Fear is the most contagious disease you can imagine. It makes the virus look like a piker. - Warren Buffett
As you can see, early-stage biotech investing tends to yield the most lucrative profits. Here, you can find your multi-bagger investments. That is to say, these are stocks that increase from ten to one hundred folds over the years. A prime example is Jazz Pharmaceuticals (JAZZ). Back in the days when I was in medical school, I found that Jazz was trading at roughly $1. Fast forward today, Jazz shares are currently valued by the market at $147.55 as of this writing.
Just like other high rewards situations, there are correspondingly greater risks. As such, you have to size up these young companies accordingly. One approach is to assess the business model. A second strategy is to grade the quality of the management. A third way is to see if the company can form meaningful partnerships. Over the years, those aforesaid factors will be increasingly critical to the company's success. In this research, I'll revisit Avalon GloboCare (AVCO) to analyze the company from the aforesaid paradigms. Moreover, I'll share with you my expectation of this stellar grower.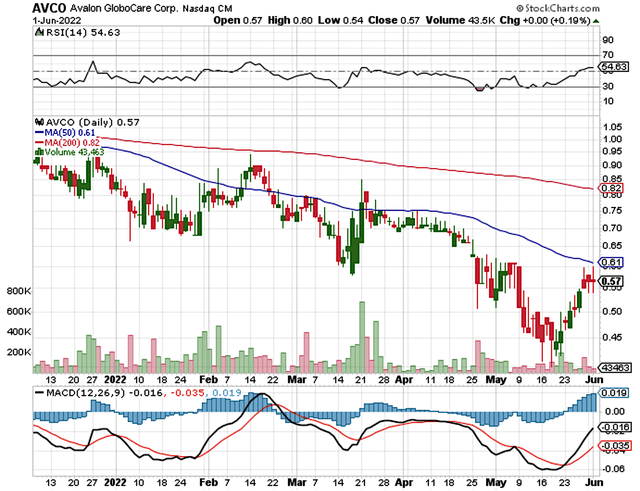 Figure 1: Avalon chart
About The Company
As usual, I'll deliver a brief corporate overview for new investors. If you are familiar with the firm, I suggest that you skip to the subsequent section. I noted in the prior research,
Founded as early as 2016, Avalon GloboCare already transitioned into a clinical-stage biotechnology company. With powerful therapeutics, Avalon is set to make waves in the cellular therapy space. Though Avalon is tinkering with various types of molecules, the company is a dominant cellular therapy innovator that is poised to fulfill the unmet needs in cancer treatment.

In harnessing the power of smart medicines (Chimeric-Antigen Receptor T-cell therapy, i.e. CAR-T), Avalon is advancing a promising organic pipeline as shown below. The lead medicine (AVA001) already completed its Phase 1/2 trial in China for patients afflicted by relapsed/refractory B-cell acute lymphoblastic leukemia (i.e., R/R B-ALL). On this pathway, Avalon is pushing its development through the China FDA for AVA001. That aside, the company is innovating AVA011 for patients afflicted by relapsed/refractory B-cell lymphoblastic leukemia and non-Hodgkin lymphoma (i.e., R/R B-ALL/NHL). Furthermore, there are two COVID franchises in early development.

Figure 2: Therapeutic pipeline
Powerful Business Model
Like a compass guiding a sailing yacht, the business model is similar to the roadmap that determines whether your company will bring its technologies and drugs to the Promised Land of Blockbusters. From the figure below, you can see that Avalon is advancing both cellular therapies as well as precision diagnostics. I'll talk more about the diagnostic portfolio later. For now, let us focus on Avalon's therapeutic development.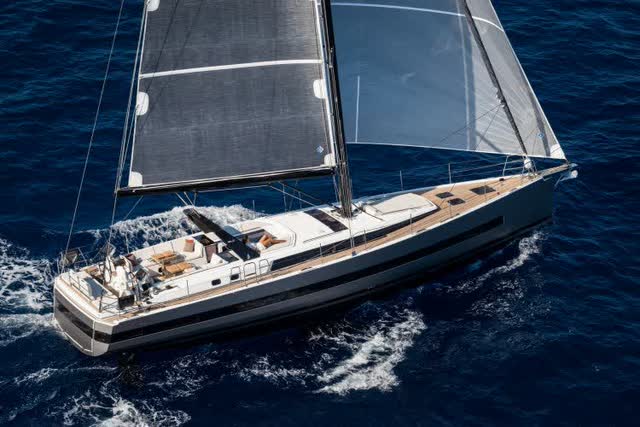 Figure 3: Sailing yacht reaching its destination
For a young company, you can appreciate that Avalon's therapeutic pipeline has vast potential because of the company's seamless vertical integration. Precisely speaking, Avalon can capture all upstream, midstream, and downstream developments. A notable example of an upstream development is the FLASH-CAR program which can hit multiple cancer targets while conferring tremendous advantages.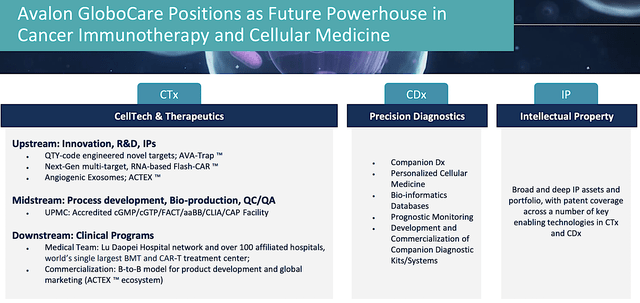 Figure 4: Global powerhouse of cancer immunotherapies and cellular medicines
A downstream integration is the availability of many patients from over 100 affiliated hospital networks under the premier Lu Daopei Hospital chains in China (that is similar to the top MD Anderson cancer center of America). By having a robust patient base, Avalon can rapidly deploy its drugs into the clinics/hospitals. Simply put, Avalon has a massive army standing by to advance its novel medicines.
Now, what I like most about Avalon's business model is that the company is a rising global powerhouse immunotherapy and cellular therapy innovator. As an American company, Avalon also has deep ties in China to enable the company to capture the world's two largest markets. As the company is cementing its global leadership positions, your chances of having an investment bonanza in the long haul become magnified. After all, investing in an industry leader typically pays off handsomely in the long run.
World-Leading Cellular Therapy Programs
Here's your proof in the pudding to Avalon's market leadership. From the figure below, you can see that Avalon is selected as one of 25 members of the American Society of Transplantation and Cellular Therapy (i.e., ASTCT). Among the leaders in the pack are companies such as Bristol-Myers Squibb (BMY), Jazz Pharmaceuticals, Kite Pharma (KITE) - A Gilead Sciences (GILD) acquisition, Merck (MRK), Novartis (NVS), and Sanofi (SNF).
Though Avalon is a small company today, you can imagine that its leadership position (coupled with other fundamental developments) would transform the company to become a biopharma giant of the future. In investing, you want to look forward to what the company would become rather than what it is today. Unless it's a value play, your biggest profits come from the growth prospects of your stocks.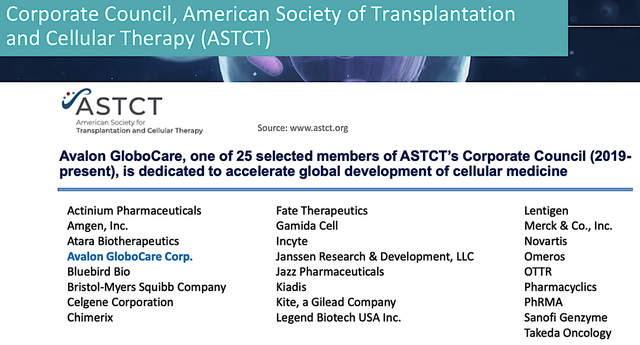 Figure 5: Leading members of ASCTC
Companion Diagnostic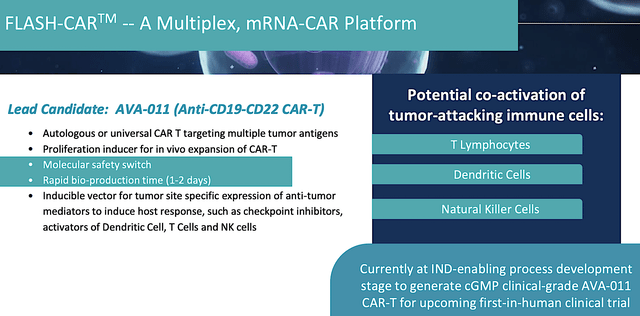 As part of the prestigious Lu Daopei Hospital, LDHI is a world-leading hematology research institute with state-of-the-art facilities and expert capabilities for massive research/development in precision medicine/companion diagnostics. In other words, LDHI has all the tools and talents needed for analyzing the patient's genomic expression as well as their metabolic profile for highly efficacious treatment. Simply put, LDHI is the cradle for Avalon to successfully innovate world-leading companion diagnostics that go hand in hand with its cellular therapies. In his infinite wisdom, the President and CEO (David Jin, MD, PhD) remarked,
It is an honor to form this strategic collaboration with the researchers and clinicians at the prestigious Lu Daopei Hematology Institute to advance the clinical development of potentially breakthrough cellular immunotherapies along with companion diagnostics. LDHI will be an ideal partner that has the expertise and capabilities to conduct laboratory and analytic work on cancer biomarkers and precision medicine, as well as access to the clinical and bio-informatics database of the Lu Daopei Hospital. We are especially pleased to welcome Dr. Hongxing Liu to our Scientific and Clinical Advisory Board. Dr. Liu will become an invaluable part and will support our efforts in the development of innovative companion diagnostics in connection with our ongoing and future clinical programs involving cellular immunotherapies.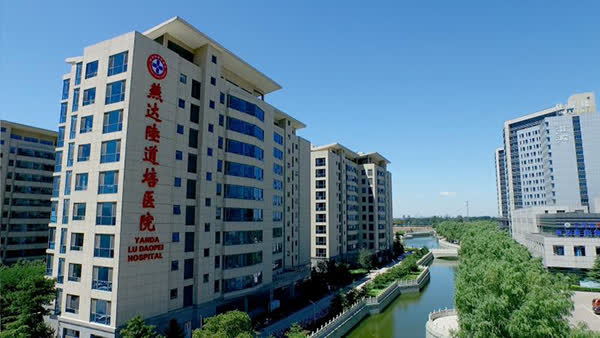 Figure 8: Prestigious Lu Daopei hospital
Riding the insight and wisdom from its prudent management, Avalon is poised to leverage the aforesaid companion diagnostics for its CAR-T, CAR-NK, and other future medicines. That is highly strategic because it'll ramp up the efficacy of Avalon's already efficacious drugs. This is adding both Arnold Palmer and Tiger Woods on the same golfing team.
From the figure below, you can appreciate that there are 1628 patients treated with CAR-T at the Lu Daopei Hospitals. Of that figure, the complete response rate (i.e., CR) is second to none. In other words, these cellular therapies at Lu Daopei have a 90% CR which is the best in the world. Interestingly, the disease free survival rate (i.e., DFS) is also over 80%.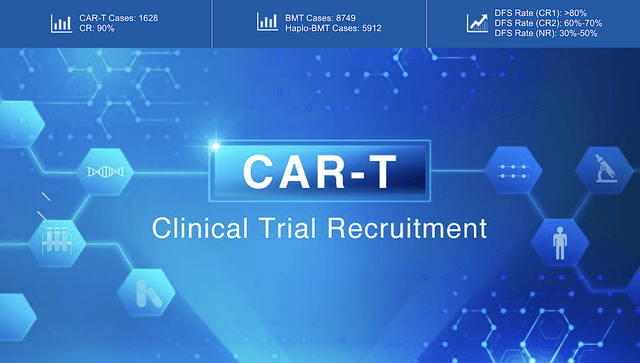 Figure 9: Lu Daopei hospital's phenomenal results
As part of the collaboration, Avalon strategically onboarded the Executive President of LDHI (Hongxing Liu, MD, MS) to its Scientific and Clinical Advisory Board. My general rule-of-thumb is that it's not where the metaphorical bus is going. It's who's on that bus. As you know, Avalon just procured another world-renowned expert in precision diagnostics and blood cancers into its team. Hence, you can expect greater developments to come. Excited with the prospect of this stellar partnership, the world-renowned physician-executive, Dr. Liu commented,
Companion diagnostics play an important role in developing effective therapies, by identifying those patients most likely to benefit from biomarker-driven treatments. There is a need for better, faster ways to assess patients' immune profiles to provide personalized immunotherapies. The companion diagnostics we are developing are designed to provide important information about the safe and effective use of a corresponding drug or biological product. Patients with cancer whose care incorporates the use of appropriate companion diagnostics as part of their initial assessment have historically seen a greater survival benefit than those who were not tested. I look forward to working with Avalon to develop these innovative companion diagnostics for CAR-T cell therapies, as well as advancing the bioinformatics database and testing kits.
Despite the tremendous prospects of this partnership, I'm a realist. As such, I want to remind you that the Agreement between LDHI and Avalon is still subject to further discussion. Nevertheless, I strongly believe that this deal will go through. And if it does, I believe that Avalon will fundamentally advance at lightning speed like Zeus' thunder.
Stellar Management
As you know, I'm a strong believer that management is most crucial to the success of a young and powerful growth company like Avalon. As you can imagine, no matter how great a company is, the chances of a drug failing from bench research to commercialization can be as high as over 90%. Nevertheless, the small percentage that became blockbusters will make your investment worthwhile.
Don't shoot the messenger here. I'm not saying that Avalon's cellular therapies will fail. In fact, I strongly believe that Avalon has one of the best, if not the best, chances of success among the hundreds of cellular therapies that I assessed over the years like Kite's Yescarta. In fact, AVA001 trumped Yescarta's CR. What I meant is that prudent management will size up which drugs have the best chances of delivering great clinical results to focus on. And if they encounter those that deliver subpar data, they would drop it and either in-license new drugs or develop novel molecules.
Aside from the stellar Chief (Dr. Jin), Avalon's Board of Directors (as shown below) is packed with industry titans and deep talents. The name that left the strongest impression on my mind is the enlightened Professor (Daopei Lu) who is the scientific founder. Having decades of wisdom and the entrepreneurial/clinical/innovative insight of Dr. Lu is golden. In other words, Dr. Lu Daopei is not just world-class. Simply put, he's world-leading. Therefore, it's like you have the Founder of Rolls Royce on your team. As Avalon is serving you with such a high caliber of talents, that increases the chances that your investment would become a bonanza.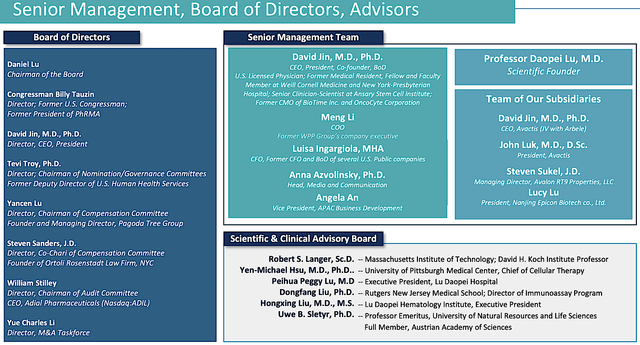 Figure 10: Avalon's world-lead management
Competitor Landscape
Regarding competition, Avalon squared up against conventional biopharma as well as upcoming players. That is to say, the biggest competition for Avalon's cellular therapies would be the traditional chemoradiation and immunotherapies. As the bread/butter treatment for cancer treatment, they will not go away any time soon. In my view, there is always a place for chemoradiation and immunotherapies in the cancer treatment landscape.
That aside, the strongest competitions against Avalon would be the approved cellular therapies including Yescarta, Kymriah, Tecartus, Carvytkti, Breyanzi, and Abecma. Now, Avalon's first CAR-T (i.e., AVA001) demonstrated the 91% complete remission rate for R/R B-ALL in its Phase 1/2 trial which easily trumped the 51% rate for Yescarta. The other CAR-NK and CAR-macrophage in development could also be threats. In spite of the competition, the cellular therapies market is so vast (i.e., $28B) that there is always room for novel treatments like those of Avalon's.
As Avalon's CAR-T already delivered robust clinical data, the added companion diagnostic would help to maintain its high clinical efficacy to deepen the company's business moat. Keep in mind, the efficacy for all cancer drugs would trend down over time because of the high mutational rate of these rogue cells. By having a companion diagnostic, Avalon can maintain or at the very least slow down the efficacy decline as its drugs advance further into Phase 2/3 studies.
Valuation Analysis
It's important that you appraise Avalon to determine how much your shares are truly worth. Before running our figure, I liked to share with you the following:
Wall Street analysts typically employ a valuation method coined Discount Cash Flows (i.e., DCF). This valuation model follows a simple plug-and-chug approach. That aside, there are other valuation techniques such as price/sales and price/earnings. Now, there is no such thing as a right or wrong approach. The most important thing is to make sure you use the right technique for the appropriate type of stocks.

Given that developmental-stage biotech has yet to generate any revenues, I steer away from using DCF because it is most applicable for blue-chip equities. For developmental biotech, I leverage the combinations of both qualitative and quantitative variables. That is to say, I take into account the quality of the drug, comparative market analysis, chances of clinical trial success, and potential market penetration. Qualitatively, I rely heavily on my intuition and forecasting experience over the decades.
| | | | | |
| --- | --- | --- | --- | --- |
| Molecules and franchises | Market potential and penetration | Net earnings based on a 25% margin | PT based on 79.5M shares outstanding and 10 P/E | "PT of the part" after appropriate discount |
| CAR-T franchise | $1B (estimated based on the $11.9B acquisition of Kite by Gilead) | $250M | $31.4 | $4.71 (85% discount) |
| CAR-NK | $260M (estimated based on the potential $5.0B market) and the relative value of 26% TAM of the CAR-T franchise | $65M | $8.17 | $1.27 (85% discount) |
| COVID therapeutics and vaccine | $500M (Estimated from the $29.9B COVID market) | $125M | $15.7 | $1.57 (90% discount) |
| The Sum of The Parts | | | | $7.55 |
Figure 11: Valuation analysis (Source: Dr. Tran BioSci)
Potential Risks
As investment research is an imperfect science, there are always risks associated with your stocks regardless of their fundamental strength. At this point in its growth cycle, the main concern for Avalon is whether the company can continue to advance various pipeline assets (i.e., AVA001, AVA011, and CAR-NK assets). Though AVA001 demonstrated extremely robust data, you know that it'll trend down overtime. That's simply how all cancer treatments work.
As with any ongoing negotiation, there is the risk that the LDHI partnership might not materialize. Nevertheless, the honorable presence of Dr. Daopei Lu on Avalon's board would help facilitate agreement. As an aggressive growth company, Avalon might grow extremely rapidly and thereby runs into a potential cash flow constraint. Notwithstanding, Avalon is blessed with the support of Chairman Daniel Lu and stellar financial experts.
Conclusion
In all, I maintain my strong buy recommendation on Avalon GloboCare with a 4.8/5 stars rating. On the two to three years horizon, I expect the $7.55 price target (i.e., PT) to be reached. Now, the stock could reach its PT sooner, depending on how long the 2021/2022 Biotech Bear market would last. I also ascribed the stock with the 75% investment profitability score. And, I graded Avalon as a medium investment risk. In a nutshell, you have an extremely favorable chance of making money on Avalon, provided that you hold your shares for the long term.
From the trading view, you know that Avalon shares recently tumbled. Notwithstanding, I believe that once the bear market is dialed down, the stock will regain its momentum. Make sure you should check back into IBI for regular updates because the market sentiment is always changing.
Dr. Tran BioSci's M7 Criteria

Stars Rating (Max 5 stars)

Rationale

Medicine and technology
5/5
FLASH-CAR/mRNA CAR-T (AVA001 and AVA-011) and CAR-NK
Market
5/5
$19.1B global CAR-T market, $29.6B COVID market; $5.0B global CAR-NK market
Money
5/5

$20M credit facility from Chairman Lu. With its modest cash burn rate, Avalon is in a strong financial condition.

Management
5/5
Excellent
Maturity
4/5
Rocky transition due to the 2021 Biotech Bear market and COVID19 can delay clinical trials
Must-know catalysts
5/5

AVA011 to be advanced into the clinic

Recent advancements of CAR-NK

16 patents filed

Money making
5/5
Long-term investment
Overall rating
4.8/5
Figure 12: M7 Criteria (Source: pioneered by Dr. Tran with inputs for advancement from IBI colleagues)
While the bear market has clobbered Avalon's shares far below its true worth, the company's fundamentals have improved by leaps and bounds. From the various analytical metrics, you saw that there are excellent ongoing developments that positioned Avalon for tremendous growth in the coming years.
Riding the prudent business model, Avalon is set to advance its uncanny third-generation CAR-Ts medicines. With the appointment of Dr. Dongfang Liu, there is the potential upcoming development of CAR-NKs. The onboarding of Dr. Hongxing Liu from LDHI is the seed for the upcoming growth for the company's companion diagnostic portfolio. With the prodigious Captain (Dr. David Jin) at the helm, Avalon is clinically and scientifically advantageous to deliver hopes for countless patients afflicted by deadly cancers worldwide. Moreover, the Chief is also poised to unlock shareholder value for you in the long haul. Furthermore, Avalon recently expanded its intellectual property which widened and deepened its business moats. Having the blessing of the Chairman and Professor Lu, you can anticipate a great future ahead for Avalon.
As usual, I'd like to remind all investors that the choice to buy, sell, or hold is always yours to make. In my view, you should purchase more Avalon shares if you're contemplating. If you already acquired some shares, now is a golden time to average down. After all, there is no better time to buy stocks than in a bear market. That is to say, you can buy the same company at dimes on the dollar. Once you maxed out your position, make sure you sit patiently into the next bull market cycle to garner your rewards.
Disclosure: I/we have no stock, option or similar derivative position in any of the companies mentioned, and no plans to initiate any such positions within the next 72 hours.
Business relationship disclosure: Due to my medical and market expertise, companies and third parties like GuidePoint Advisors hired me as a paid consultant. Though being in the industry gives me expert insight on the forefront, my views may not be completely objective. On October 4th, 2019, I established a paid consulting relationship with Avalon. In August 2020, I finished my consulting work with Avalon. In August 2021, I re-engaged my consulting relationship with Avalon. See complete disclosure and disclaimer at www.drtranbiosci.com/...
Additional disclosure: As a medical doctor/market expert, I'm not a registered investment advisor. Despite that I strive to provide the most accurate information, I neither guarantee the accuracy nor timeliness. Past performance does NOT guarantee future results. I reserve the right to make any investment decision for myself and my affiliates pertaining to any security without notification except where it is required by law. I'm also NOT responsible for the action of my affiliates. The thesis that I presented may change anytime due to the changing nature of information itself. Investing in stocks and options can result in a loss of capital. The information presented should NOT be construed as recommendations to buy or sell any form of security. My articles are best utilized as educational and informational materials to assist investors in your own due diligence process. That said, you are expected to perform your own due diligence and take responsibility for your action. You should also consult with your own financial advisor for specific guidance, as financial circumstances are individualized. That aside, I'm not giving you professional medical advice. Before embarking on any health-changing behavior, make sure you consult with your own doctor.