Summary
Intercept is an excellent contrarian bet due to a stream of negative news flow amid the strong fundamental development. As such, there is definitely a silver lining in the dark.
The current pessimism against Intercept is the 2019 NASH draft guidance. Mr. Market believes that the draft will hamper the prospect of obeticholic acid's approval. This is certainly overblown.
As the light that shines in the darkness, the Phase 3 REGENERATE trial for obeticholic acid covers all bases. With strong data, OCA will gain approval for all NASH stages.

You only have to do very few things right in your life so long as you don't do too many things wrong. - Warren Buffett
In Benjamin Graham's book The Intelligent Investor, the Father of Value Investing epitomizes the fickle nature of the equity niche as "Mr. Market." Driven by emotion, Mr. Market usually makes impulsive decisions that are disconnected from the stock's fundamentals. His mood is reflective of a pendulum that swings to either extreme optimism or grave pessimism. As I'm cognizant of his behavior, I'm enthused by a good investment prospect disdained by Mr. Market. In my view, investors have a much better chance of uncovering undervalued equities during a stock's period of unpopularity. If all experts are opining positively on a stock, chances are that it's either optimally priced over overpriced. A prime example of this phenomenon is Intercept Pharmaceuticals (
ICPT
).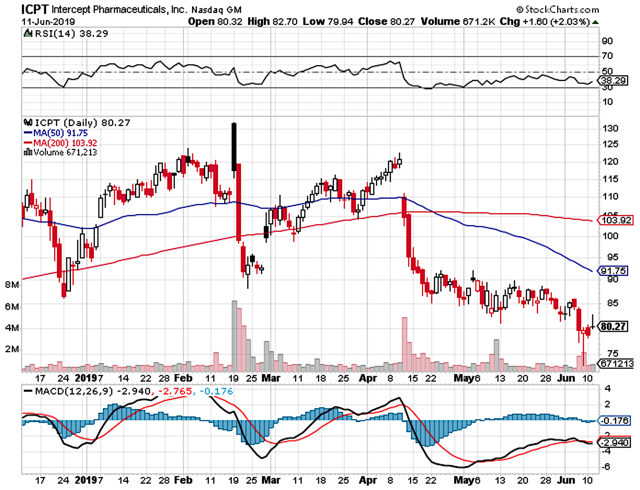 Figure 1: Intercept chart (Source: StockCharts)
The current market consensus believes that there are irreparable safety issues centering the lead medicine obeticholic acid (Ocaliva). Nonetheless, OCA is already approved for another liver disease for years. Therefore, it's acceptable safety profile is established. As I addressed those specific issues in prior articles, I'll defer from going over the same issues. That aside, it seems that Mr. Market is now having a fit regarding the latest FDA guidance for nonalcoholic steatohepatitis ("NASH"). Despite the grim outlook, the fundamental picture of Intercept is brighter than ever. In this article, I'll present a fundamental analysis of Intercept while focusing on the ramification of the FDA draft guidance.
About The Company
As usual, I'll deliver a brief corporate overview for new investors. If you are familiar with the firm, I suggest that you skip to the subsequent section. Headquartered in New York City,
Intercept
is focused on the innovation and commercialization of a semisynthetic bile acid known as OCA to treat serious liver conditions. In binding to the "
holy grail
" receptor farnesoid X, OCA activates many key regenerative responses. On May 2016, the FDA
approved
OCA as Ocaliva for the treatment of a rare and chronic liver condition, primary biliary cholangitis ("PBC").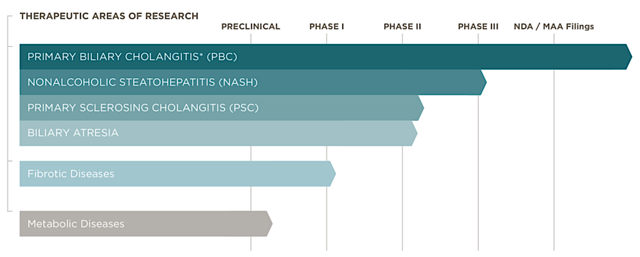 Figure 2: Therapeutics pipeline (Source: Intercept)
Currently in a Phase 3 trial, Intercept is most likely the first company to launch a medicine for managing the highly prevalent fatty liver disease, NASH. As the crown jewel of Intercept is its fatty liver disease franchise, I'll shift gears to cover the recent market concern regarding NASH.
FDA NASH Guidance
In June, the FDA published
draft guidance
to assist NASH innovators regarding the development of medicine for "compensated NASH cirrhosis." As a draft, the article is not a legally enforceable document. It simply represents the agency's current thinking on NASH. Specifically, the FDA stated that the guidance is a "draft - NOT for implementation and contains nonbinding recommendations." In a nutshell, the FDA is just generating ideas and getting feedback from the medical community as NASH is an untamed market.
To appreciate the guidance, it's important for investors to be cognizant of the background on this liver disease. In the nonalcoholic fatty liver disease (NAFLD) spectrum, NASH will progress from fibrosis to cirrhosis over time. At this stage, cirrhosis is stratified into two main categories, "compensated and decompensated." Of note, patients afflicted by compensated NASH exhibited significant liver scarring as shown via histology (cell imaging).
Without treatment, compensated NASH cirrhosis deteriorates toward decompensation over time. At in point, complications wreak havoc on the patients. As such, there is high blood pressure in the liver (i.e. portal hypertension). The liver function is also compromised. Ultimately, the patient succumbs to end-stage liver disease.
Regarding treatment for compensated NASH, the FDA mentioned that the goal is to either "slow or halt the disease progression toward fibrosis." Moreover, it's important to prevent clinical decompensation, reduce the need for liver transplantation, and improve survival. I strongly believe that this is a "lofty goal."
The fact is that neither therapeutic lifestyle modifications nor any drug (asides from OCA) can slow this disease in any stage, not to mention its advanced compensated progression. Unfortunately, patients with compensated NASH cirrhosis may appear healthy without any clinical symptoms. As a silent killer, NASH complicates the clinical trial endpoints because of the lack of symptoms. In finding out ways to deal with this irony, the FDA
elucidated
,
The FDA strongly recommends clinical outcome trials to support a marketing application. Histological improvements in fibrosis can be proposed and justified; however, at present the relationship between histological changes in cirrhosis and clinical outcomes has not been characterized, and further, reversal of cirrhosis (e.g., fibrosis stage F4) may not be feasible. Because currently there is insufficient evidence to support the use of histological improvements as a surrogate endpoint that is reasonably likely to predict clinical benefit to support accelerated approval, in general, the FDA expects to evaluate drugs for the treatment of compensated NASH cirrhosis under the traditional approval pathway.
In other words, the FDA is saying that there is no proven relationship between biopsy and the clinical endpoints. Therefore, the agency "suggests" that innovators employ clinical outcome as the primary study endpoint rather than other surrogates like biomarkers or histology. If the company chose to employ biomarker, it has to provide supporting literature to warrant approval.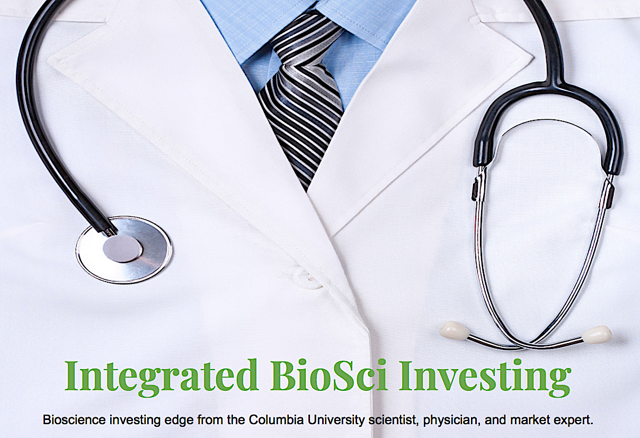 Thanks for reading! Please hit the orange "Follow" button on top for updates.
Dr. Tran's analyses are the best in the biotech sphere, well worth the price of subscription.
Very professional, extremely knowledgeable, and very honest … I would highly recommend this service and his stock picks have been very profitable.
Simply put, this is worth every penny. Just earlier today, one of the companies recommended by Dr. Tran got acquired for a nice 50% premium.
As I reserve higher market intelligence and exclusive features for IBI members, I invite you to take my temporary offer of 2 weeks FREE TRIAL.
Disclosure: I/we have no positions in any stocks mentioned, and no plans to initiate any positions within the next 72 hours.
Additional disclosure: As a medical doctor/market expert, Dr. Tran is not a registered investment advisor. Despite that we strive to provide the most accurate information, we neither guarantee the accuracy nor timeliness. Past performance does NOT guarantee future results. We reserve the right to make any investment decision for ourselves and our affiliates pertaining to any security without notification except where it is required by law. We are also NOT responsible for the action of our affiliates. The thesis that we presented may change anytime due to the changing nature of information itself. Investing in stocks and options can result in a loss of capital. The information presented should NOT be construed as recommendations to buy or sell any form of security. Our articles are best utilized as educational and informational materials to assist investors in your own due diligence process. That said, you are expected to perform your own due diligence and take responsibility for your action. You should also consult with your own financial advisor for specific guidance, as financial circumstances are individualized.